When I signed up for this tour, I honestly didn't think I was going to enjoy it that much. For some weird reason, I figured that the heroine would be a sweet, timid, and shy woman. I had no idea how I came to this conclusion, but boy was I so far off the bat.
Life Next Door is one of the best romantic comedy novels I've read. Their antics were just...crazy! And the dialogue, the inner thoughts of Ms. Wine Connoisseur, was insanely hysterical.
I'll get into it more in a little bit.
Title: Life Next Door (Love Not Included #2)
Author: J. D. Hollyfield
Genre: Contemporary, Romance, Humor
Publication Date: November 3, 2014
Source: Copy given by Author
There is only one thing in life that professional pastry Chef Priscilla Westcott values more than baking and wine, and that's honesty. A quality she soon learns that her marriage lacks when her husband runs off with their next door neighbor.
Divorced and alone, Priscilla is determined to make changes in her life. She decides to approach her new goals like one of her beloved recipes. Surely with a little time, a dash of patience, and measured planning she can whip herself—and her life—back into shape.
However, when a new—and utterly delicious—neighbor takes up residence in the house that ruined her marriage, Pricilla fears that her careful world will fold faster than a deflated soufflé.
Trent Walker knows what he wants and his sweet, sassy neighbor is at the top of the list. He's certain that the chemistry between them would be explosive, but Priscilla fears that an affair with him, however hot, could be a recipe for disaster.
Priscilla "Cece" Westcott is crazy -- in a very good way...mostly. She likes to play mad just because she feels like it's her duty, egging real estate and vehicles is a habit that is to be expected when she's drunk, and wine is her life.
Trent Walker is a drop-dead gorgeous detective with a thing for innuendos. He has a dog whose loyalty is quite questionable (he chooses Cece over Trent). The best thing about him though, is he's crazy over our heroine.
Like I so enthusiastically stated earlier, this is one of the best rom-com books I've ever had the fortune of reading -- and for free at that! It's so painfully funny that I lost count of the number of times random people looked at me weird because I was laughing like a crazy person whilst riding public transportation. The nerve of thos people, right?! *deep breath*
I've always found books written in first person much more appealing. It just has more character, and quite frankly, it's just really better. J. D. Hollyfield's approach is that, and it could not have gone any better. Cece was having these insanely funny thoughts and I can relate a lot because I too have a tendency of doing the exact same thing, but with a little less obsession with pinot noir.
I could not picture Trent all that well. I'm not sure if I wasn't able to process it when I read it, but I don't think there was a clear description of what he looked like. Was he blonde, did he have brown hair, did he have facial hair, blue eyes maybe? This could be an error on my part so please do let me know.
Another thing I found a bit...lacking, is the fact that there are exactly 2 places the scenes focused on: Their neighborhood, by neighborhood I mean both their houses and the land it covers, and the bakeshop. I just figured it would be better if they actually went out like a normal couple, you know? Maybe went to the park, ate at a dapper restaurant, or even her bringing him lunch at the station. But again, this is just MY opinion.
The story itself is a little cliche, but it has several twists that I was not expecting. Even though it wasn't all that emotional for me (which I'm very much okay with) I still had a lot of fun reading this. I give this 4 stars actually, with a 40% chance of me re-reading it in the near future.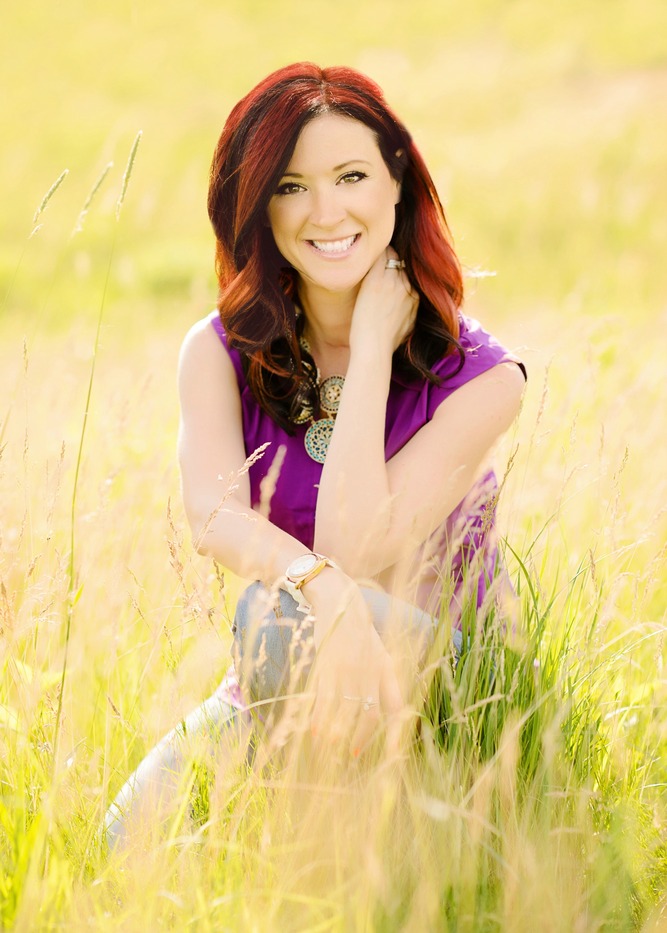 ABOUT THE AUTHOR:
Creative designer, mother, wife, writer, part time supehero...
J.D. Hollyfield is a creative designer by day and superhero by night. When she is not trying to save the world one happy ending at a time, she enjoys the snuggles of her husband, son and three doxies. With her love for romance, and head full of book boyfriends, she was inspired to test her creative abilities and bring her own story to life.
Life in a Rut, Love not Included is her Debut Novel. J.D. Hollyfield lives in the Midwest, and is currently at work on blowing the minds of readers, with the additions to the Love not Included series, along with her charm, humor and HEA's.